There comes a time
in every site, when tough choices are made, bread is vaped, tentacles are wrapped, and all 1,100+ old reviews -including user submitted ones- are zipped
into a file and made available in a complete package
. Then new reviews are written in a new template, with a new style of scoring, and more! Of course, we will still make those retro reviews available in the future as we see fitting. So, what do I does? How does I use this? Are you my mommy? Read onward!
---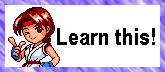 You click the name
of the system you want to look at reviews for and the available reviews show up ABOVE in the Systems & Products box! You can click around that box to navigate between review sections. The link back here is always at the top of the each section.
New reviews appear on a fairly routine schedule.
The last most best interesting reviews will be list on top of the page. The number of reviews in each section is listed next to the section in brackets like this: (69). Review scores are an interesting formula now. Please let the brilliant KATY THE MAGIC KITTY explain the reviews formula to you!
---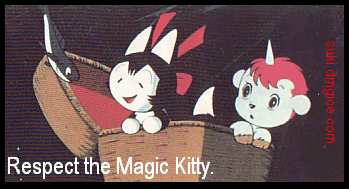 Katy's I'm a Cat! Song.
My ribbon's red.
My Whiskers long.
My paws as white as snow.
And everyday I sing this song.
No matter where I go.
I'm a cat.
And that is why I
Sing a song.
A song of Meow, Meow, Meow.
Sing a song.
A song of Meow, Meow, MEOW!

Oh. You want an explanation

of the score system and not a song? You are a mean person. FINE. Here it is:


Gameplay: 1 to 5 stars (Fun, interesting?)
Graphics: 1 to 5 stars (Good use of power?)
Sound/Music: 1 to 5 stars (Composed well? Appropriate?)
Play Control/Game Design: 1 to 5 stars (Responsive, well-planned?)
Value: 1 to 5 stars (Worth buying at the price it originally launched?)
Star Total: Add up the stars; they should equal a number between 0 and 25.
Now multiply that number by 3. This should give you a score anywhere from
0 to 75. Add a % to it for the Star Score.
Personal Opinion Merit: Anywhere from 0 to 25. Add a % to it and that is
the Merit Score.
Add the Star Score and Merit Score together for the final % score.
Final Score: % (Note on scores: 0 to 50 is F, 51 to 60 D, 61 to 70 C, 71 to
80 B, 81 to 97 A 98 to 100 S. There are no plus/minus modifiers.)
Letter Grade: F to S



That help you a little?

No? You are VERY difficult! Look! Things have LETTER SCORES now! Here is an easier explanation, silly face!



S:

The only thing as perfect as me!
It is a sin not to own this game. Thou shalt own this game! It is pretty perfect. Only a few games are pretty perfect. If you developed one of these games? You are probably a cat like me!
A:
Very excellent game; only a few minor quibbles prevent it from being perfect. You might like it. Yup. It's pretty cool. If you developed it, you should celebrate your awesomeness! May I recommend taking your cat on a picnic?
B:
Great game and not a bad purchase! It's a sleeper hit. A game that is pretty cool in it's own special way. If you developed this game, you are a good person and should be proud of your work. Keep at it! Treat yourself to some catnip or whatever human nip actually is!
C:
Nice game; but it's lacking in one or more areas. (Like the music, graphics, sound, or some other aspect.) Worth a look. Not a shabby addition to your game library. If you developed this game, I would suggest you keep trying! Maybe you should adopt a shelter cat to inspire you to greatness!
D:
Not too bad. Not too good either. In fact, this is not a good game. It may have had the potential to be a good game, but something went horribly wrong. A game made only for those people who like the theme, or are serious collectors. If you developed this game, please learn from the experience of making it! May I suggest you get yourself a stuffed animal? Have you been eating enough? Please do not give up! It happens to a lot of developers! Maybe you should have put it on the Apple store? Do not cry. You will do better next time! Unless you do not do better next time.
F:
This game is badly made. Avoid it. This game has fatal flaws and was probably rushed. Other games will laugh at it and throw peanuts in to it's cage. This game is so bad; you could walk outside and step in something that is more fun to play with. (And probably better designed.) If you developed this game, leave it off your resume when you quit whatever horrible company forced you to make it. Keep fighting though! I am sure you can do a lot better in the future! Unless you are not able to do a lot better in the future.
Oh! Why are most of the reviews in TEXT format?
Because this is intended to be browsed by EVERYTHING.
Because WISDOM.
Because LEGACY.

I am out! And so is this explain-a-thon!